— feeling excited
You certainly cannot go wrong by reading any one of Mr. Godawa's work, and this one was no exception!
This one takes us to the ancient city of Ch'in, (present day China), where our main character, Antiochus the Younger, has traveled to bring back his magi friends who have been kidnapped by the mad, tyrant emperor who is in search for the elixir of immortality. Along the way he is looking for the mythical creature, the dragon. All of this is tied up in the elements of "Tower of Babel" story from the Bible and which includes the Watchers, Nephilim, demons and the confusion of languages.
The story was well paced and engaging throughout and I read it in a day!. Along with the interesting information on the culture and the mild love story, it also included the English pronunciations of the Chinese words which I found to be very helpful. I also very much enjoyed how some of the Chinese characters relate to the biblical accounts. I've recently watched several Youtube videos that talk about this and I find the subject fascinating.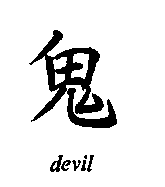 This is the beginning of a brand new series which I definitely plan on reading. It is separate from his Chronicles of the Nephilim series, but if you enjoyed this one, I highly recommend reading this other series also. You will not be disappointed! The only thing I was upset about was that the story was too short!